Your online dashboard is the primary page to view information about your account. From the dashboard you can see any current and upcoming enrollment schedules, manage family members and relationships, view recent payment activity, or any pending invoices on your account. You can also search for and enroll in courses, programs, or care directly from this page.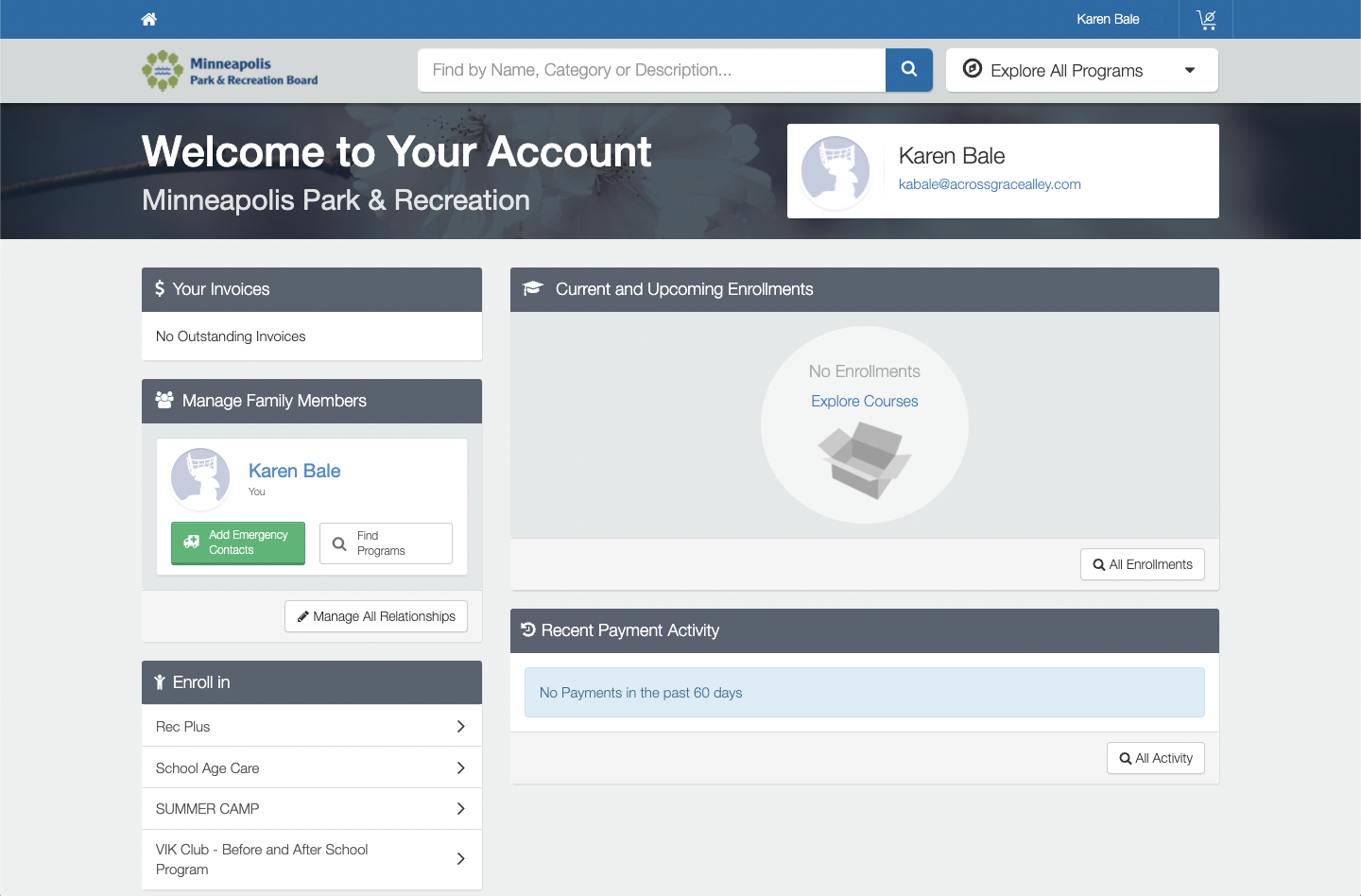 The top of the page provides global search within your district, which you can use to find courses, programs, or care directly from this page. Additionally, clicking the
Explore All Programs
dropdown displays a menu of the options available in your district.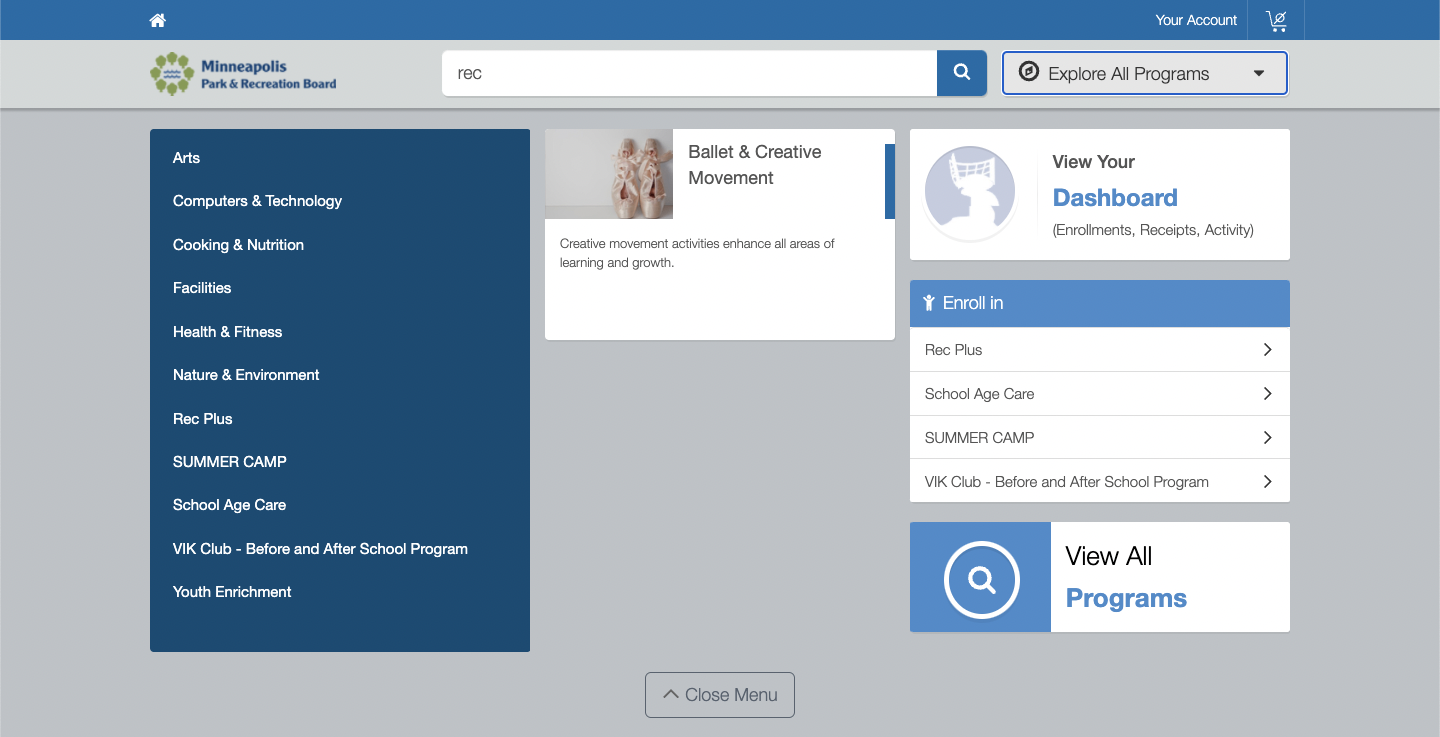 "Your Invoices" contains current invoices (including any past due balances) which can be clicked to bring up the full invoice with the option to make a payment.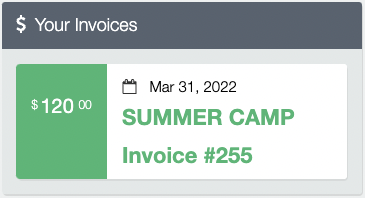 Within "Manage Family Members", you can add or edit emergency contacts for yourself, your family members, or relationships and find programs for them to enroll in.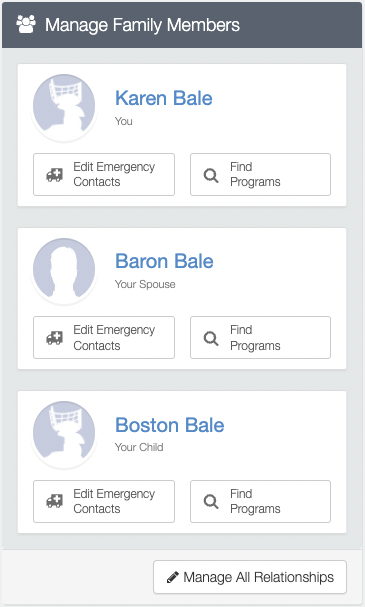 Clicking
Manage All Relationships
brings you to your profile page where you can add or remove relationships from your account.
"Enroll In" contains information about the currently available child care options.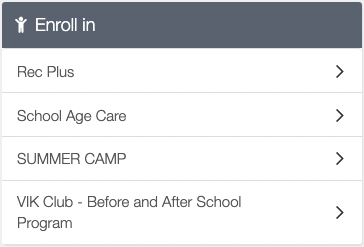 The "Current and Upcoming Enrollments" displays courses (and ECFE for Minnesota districts) that you, your family members, or your relationships are registered to attend. Clicking
Explore Courses
displays a top-level listing of courses, child care, and facilities. Clicking
All Enrollments
displays the Current and Upcoming Enrollments list and any previous courses or care that you have enrolled in.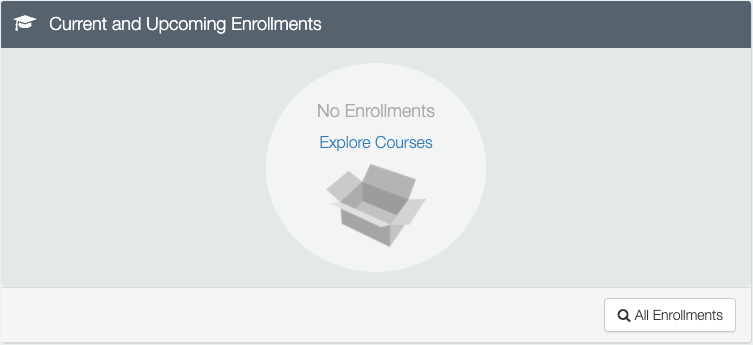 "Your Accounts" displays any currently active child care accounts you have enrolled in. Clicking the account will display the account management page for that program. Additionally, if you are a member of an organization and have permission to manage facilities for the organization online, then facilities will appear. Any listed facilities show upcoming or pending requests for that facility.

"Recent Payment Activity" lists all payments made in the last 60 days. Clicking
All Activity
will display your full account history, including all invoices, payments, and sign-in activity.