Creating an account in your districts Eleyo portal is fast and easy!
1.
You will need the Eleyo website URL for your school or district.
If you do not have the website URL, please contact your district or school representative.
2.
Once you have navigated to that page, you can select the
Sign In
button in the upper-right of the screen.
The Eleyo Sign In Screen is displayed.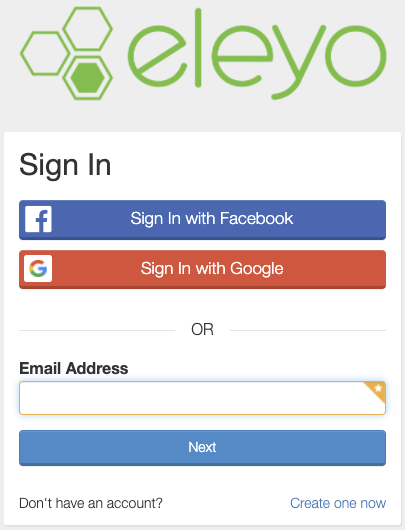 3.
In the lower-right, click
Create one now
.
The Register a New Account page is displayed.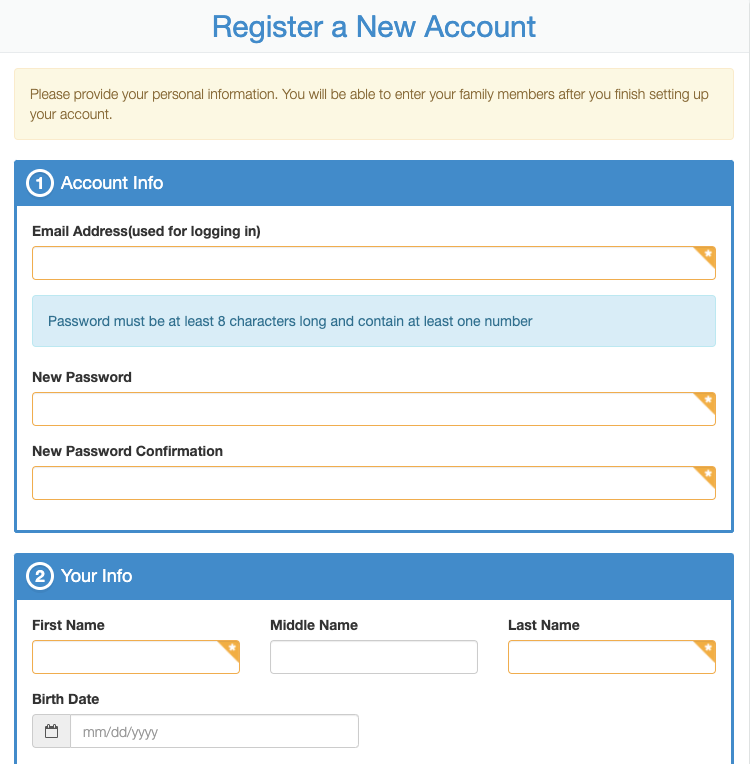 Note: This registration page is for your personal information. You will be able to enter your child or family member after you finish setting up your account.
Required fields:
All fields marked with an asterisk (*) are required.
4.
In "Account Info", enter your email address and password.
5.
In "Your Info", enter your first and last name.
6.
Optionally, complete the "Helpful Info" section.
7.
In "Contact Info", complete all required fields.
8.
Click
Create Account
to complete your registration.
Your account profile is displayed.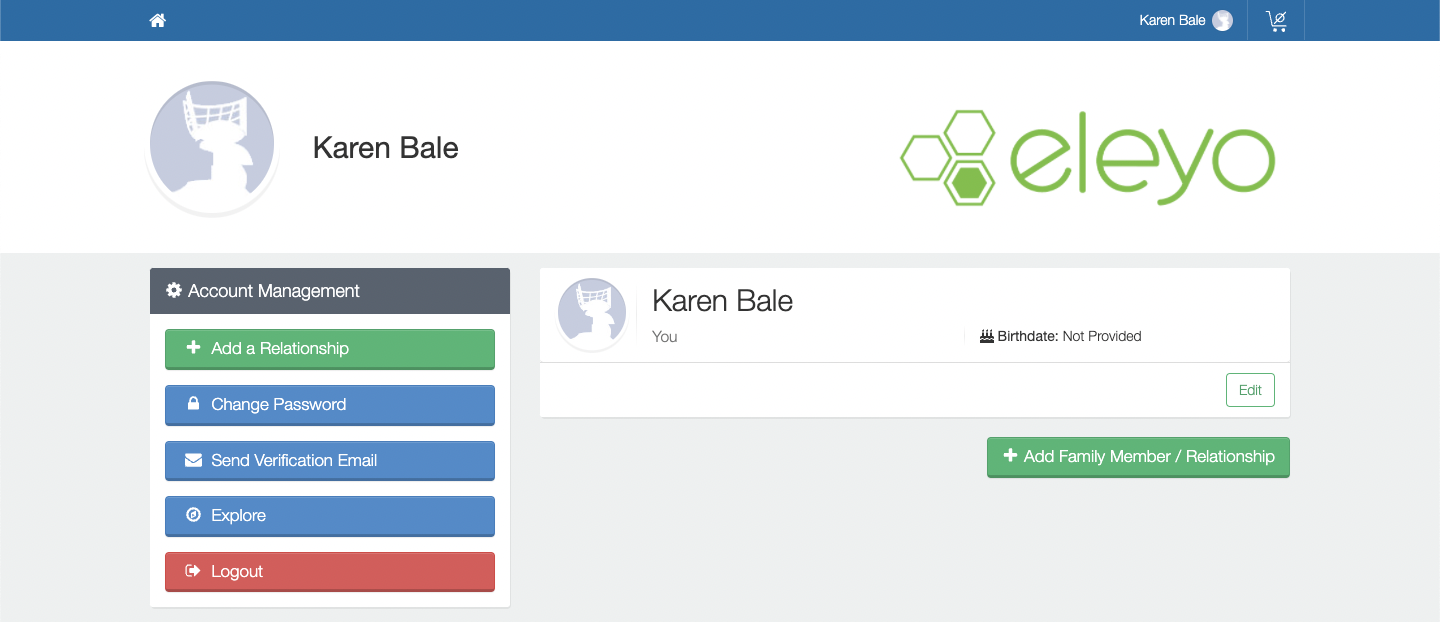 From your account profile you can click Add a Relationship to add a child or family member.