Adding a family member or relationship to your Eleyo account allows you to manage their connection to you, enroll them in courses or care, set them as emergency contacts, or allow them to be an authorized pickup. Adding these connections is your best first step after creating your account.
To add family members or relationships to your account:
1. Navigate to your program's Eleyo site and click Sign In.
The Sign In page is displayed.
2. Sign into your account.
Your Dashboard is displayed.
3. Under "Manage Family Members" click Manage All Relationships or scroll to the footer of the page and click Your Family.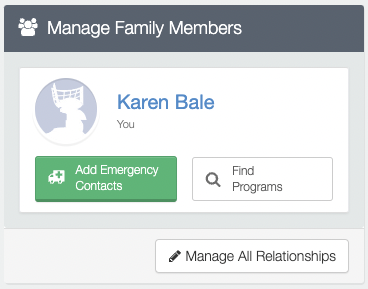 Your account profile is displayed.
4. Click either Add a Relationship or Add Family Member / Relationship.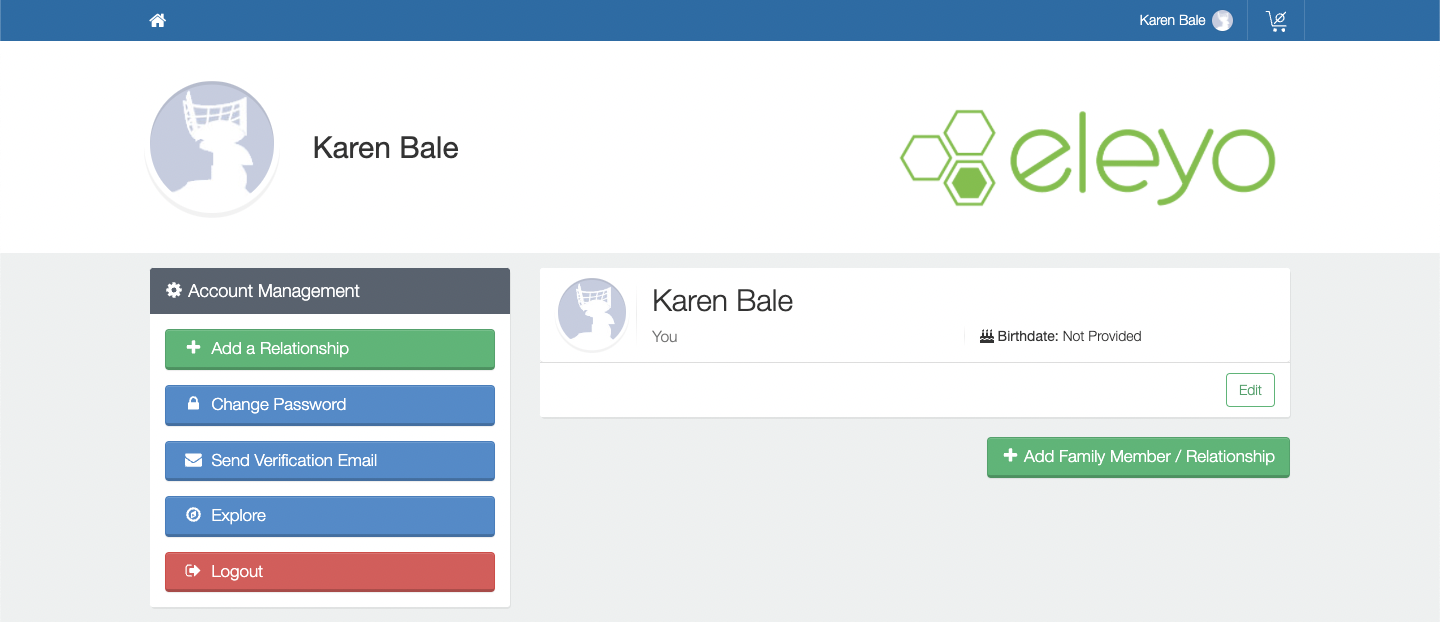 Note: Additional pages may also prompt you to add or select a family member or relationship, such as when adding an emergency contact.
When adding a family member or relationship you will need to:
Select how the person is related to you and if they live in the same household.

Provide their first name, last name, and birth date.
If they are your child, enter their grade (for the fall of the year). Optionally, you can add their middle name.


You may choose to answer any of the questions in the "Helpful Info" section.

You can provide any contact information for them, such as email, home address, or phone number.

Click Create Person.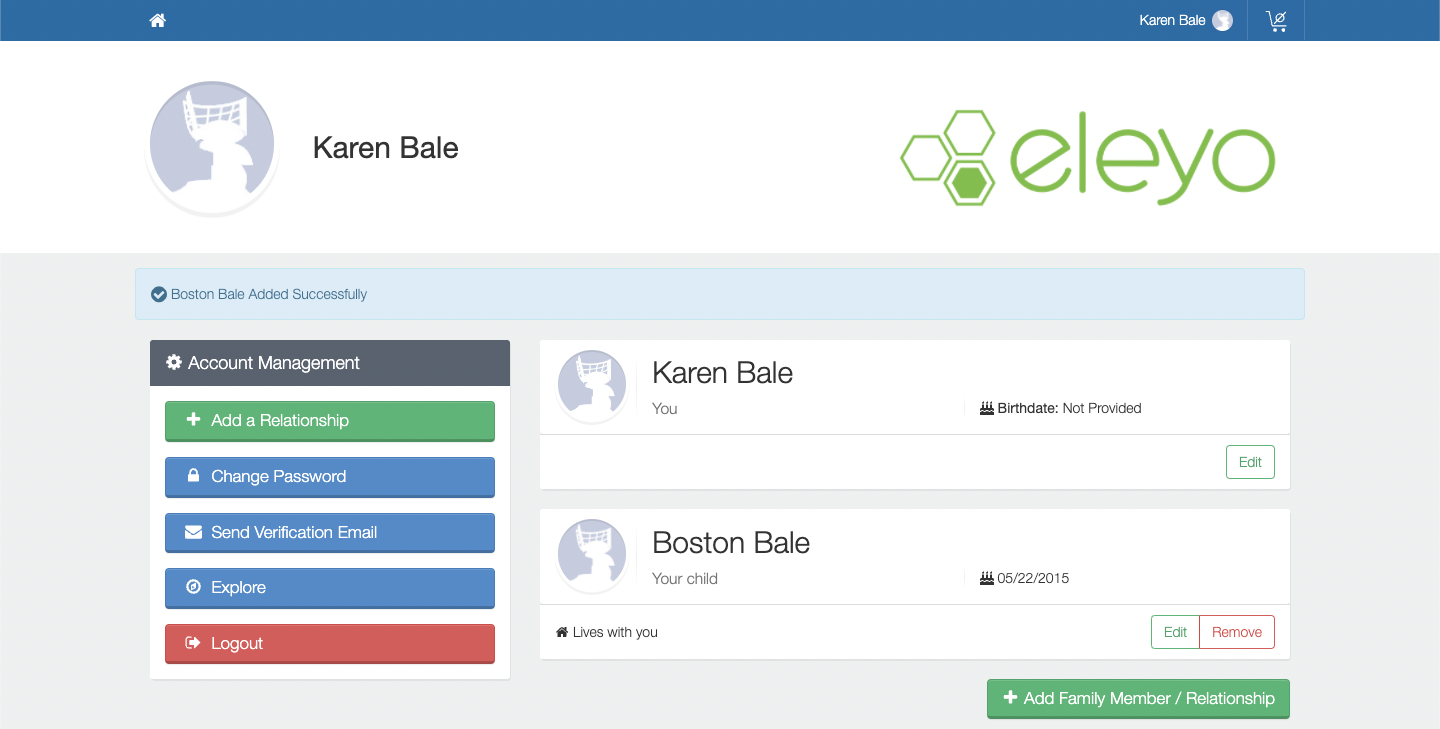 The added person will now be displayed on your profile page.