Navigate to your program's Eleyo site and click Sign In.
The Sign In page is displayed.
Sign in to your account.
Your Dashboard is displayed.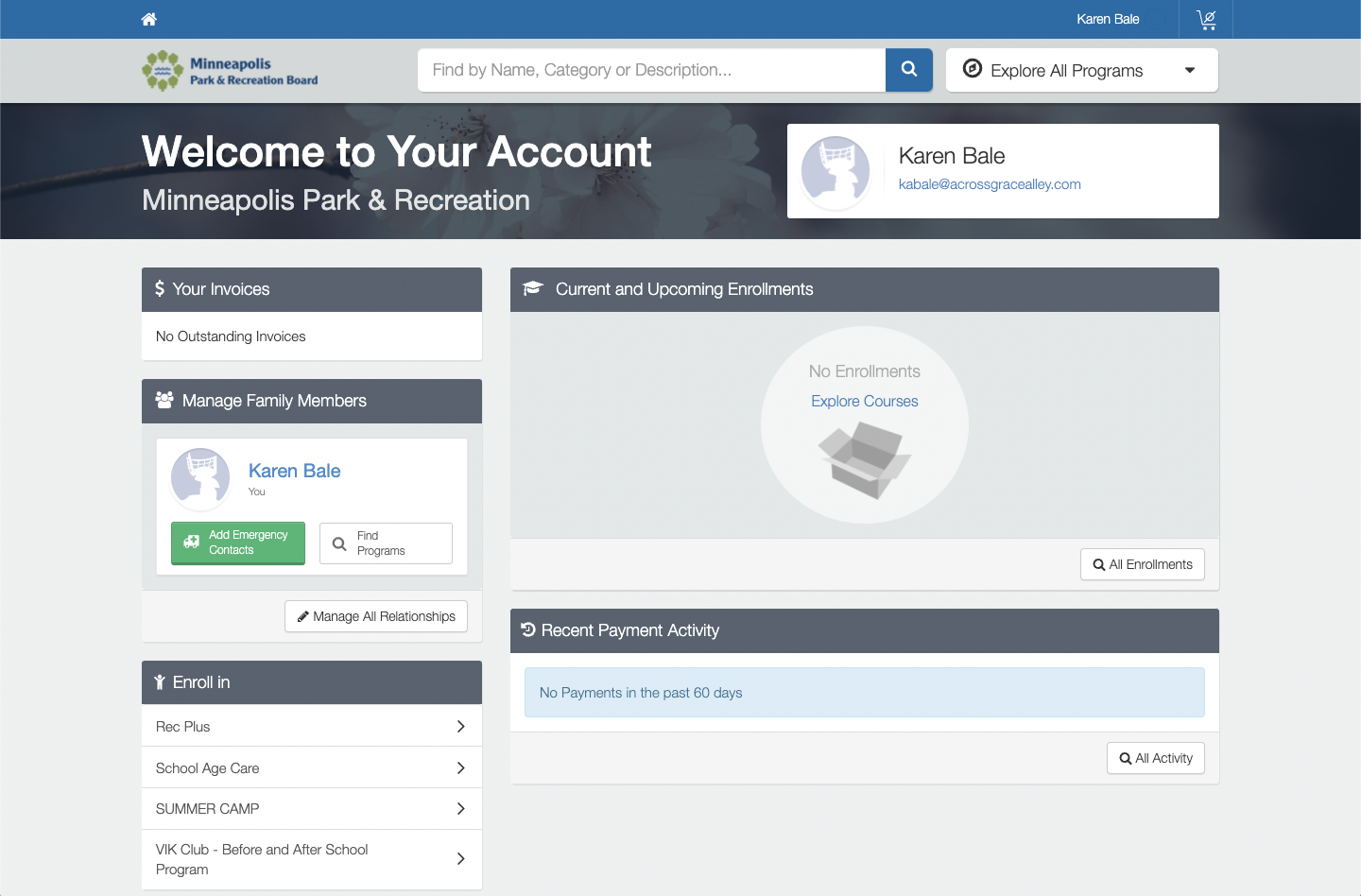 Under Current and Upcoming Enrollments, click Explore Courses.
You can also search for a course by name, category, or description or use Explore All Programs.
Browse the available courses and select the course you would like to enroll in.
Note: You can filter the courses that are displayed by: Time, Days, Start Date, Category, Age/Grade, Location, and Catalogue.



If there are multiple price options, select your pricing option for the course.
Click Enroll Now.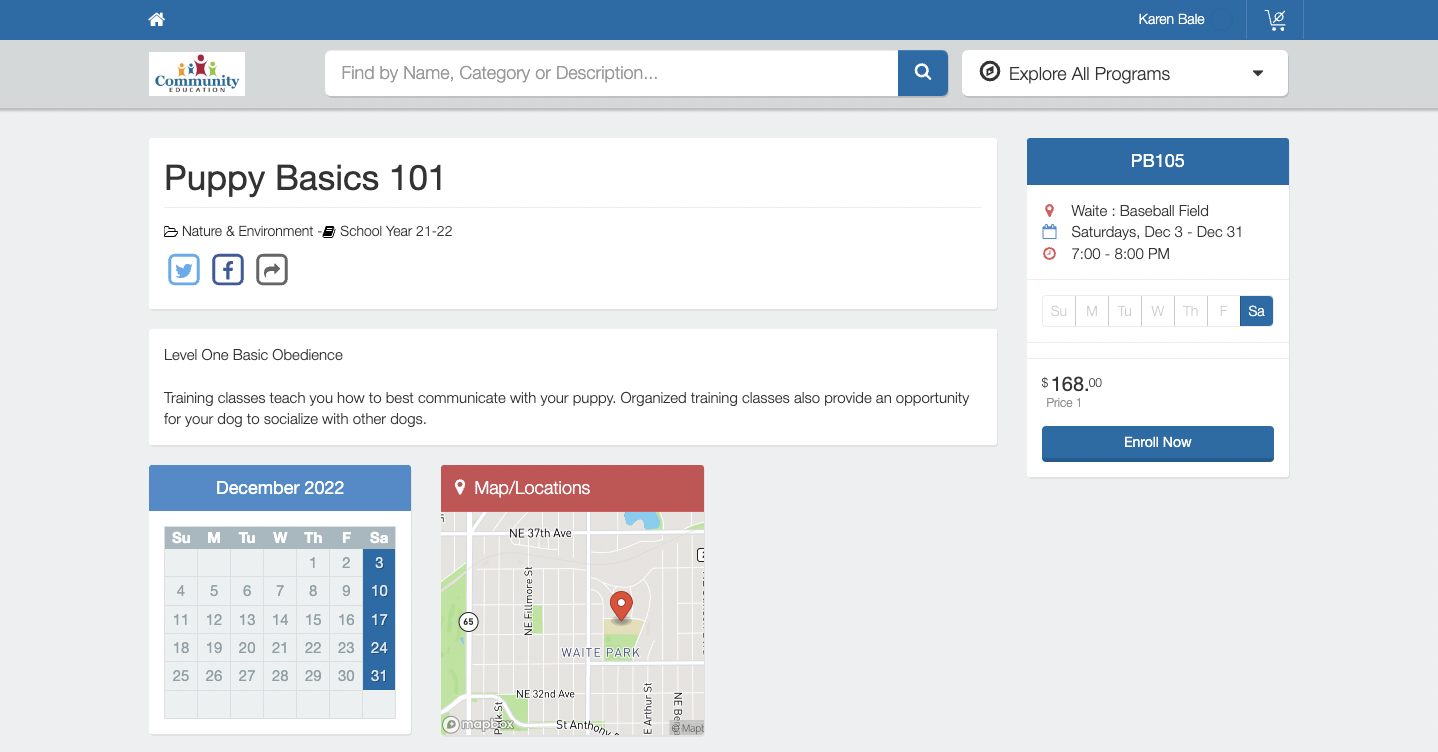 Select who will be attending the course.
If you are enrolling on behalf of another person, you can select them here or click Add a Relationship to add them.
Click Enroll Selected People.
Your Cart updates with your enrollment. You can continue shopping for additional courses.

Click Checkout.
Complete the checkout process.
After enrolling in a course, you will be sent a confirmation email with further details about your course enrollment.