If you need last minute child care outside of your normally scheduled care dates, some districts or organizations may offer drop-in child care for non-scheduled dates.
Note: You must be enrolled in a child care program to make a request for drop-in care.


To make a request for drop-in care:
1. Navigate to your program's Eleyo site and click Sign In.
The Sign In page is displayed.
2. Sign into your account.
Your Dashboard is displayed.
3. Under "Your Accounts" select the desired Child Care Account.

The child care contract page is displayed.
4. Click Register Drop-in Days.
If there is no button for Register Drop-in Days, the service may not be offered. Contact your district or organization for details.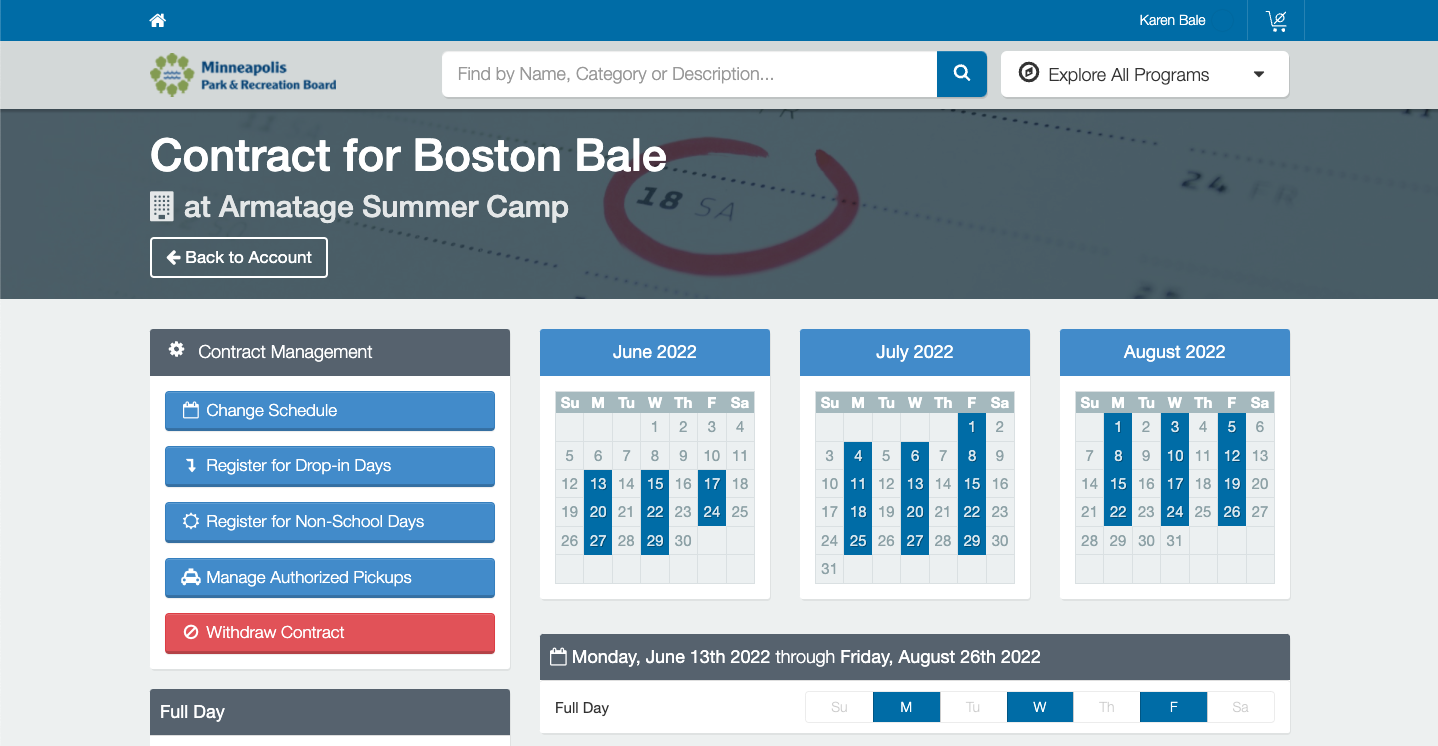 5. Select your attending child and your contract with the child care program, then click Continue.
A calendar view for the program is displayed.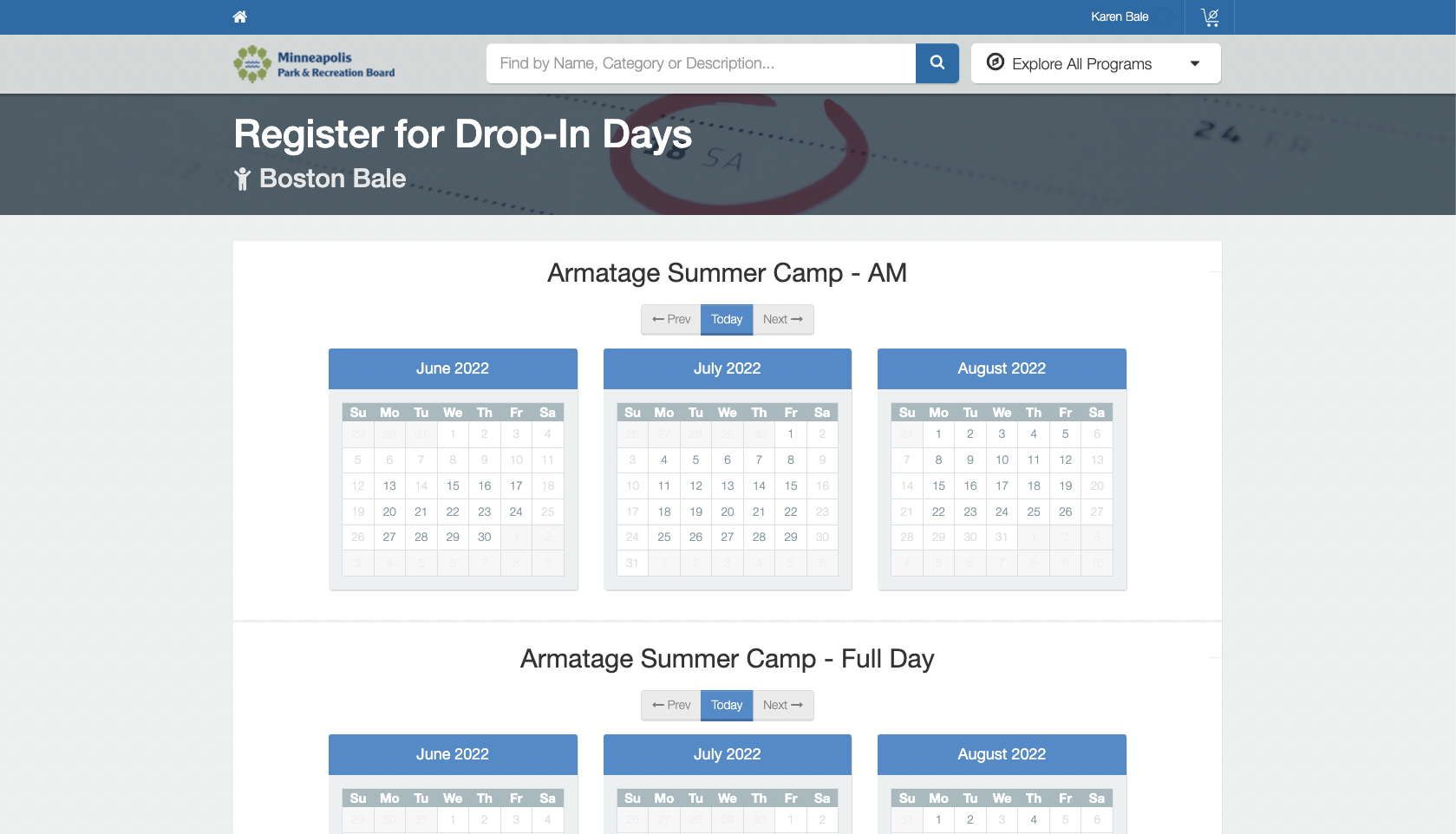 6. Select the day/s you need drop-in care.
Some programs may offer AM (before school), PM (after school), or Full Day care. Make sure to select the care appropriate to your needs.
7. Click Finish.
Your request for drop-in care is submitted and is pending approval from the district. When the district has approved the request, you will receive an email confirmation of the approval.