When staff are setting up an ECFE Course Section, there is an option to either require or not require immunizations. If set to Yes, the system will automatically include standard language and your district's ECFE contact information. The address contact information is pulled from what is set up at the Category level or under the ECFE section under System Preferences.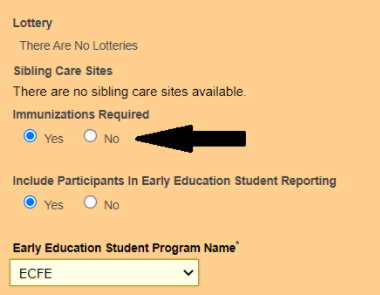 When a parent registers for an ECFE Course Section that requires immunizations, the system automatically provides a link in their Confirmation email to the Minnesota Department of Health's ECFE/School Readiness immunization form as shown below. As of September 2022, a reference to fax number and the fax number field were removed. Any additional details your district wants to provide to parents would be added to the Confirmation Notes set at the ECFE Course or the Course Section level.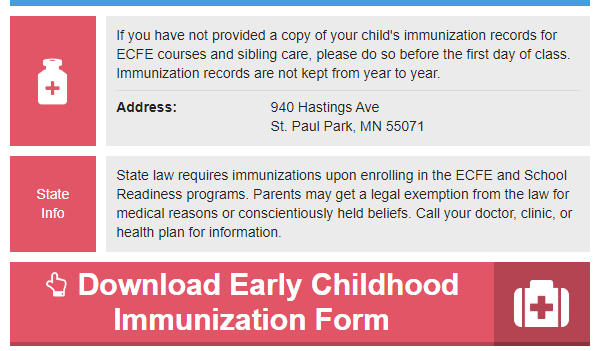 There are columns for Immunization Received and Immunization Received On found under Contacts > People which can be used for creating any list views to locate this data.