Color Options for Tags
Tags have many uses in the Eleyo system, including marketing purposes, descriptive words, and sorting or filtering from list views. Tags can now be color-coded to distinguish between the types of tags used. Read more about tags here.





Create Conditional Questions for Registrations
When creating registration questions, staff can use the Single Selection with Conditional Content question type which allows for programs to display additional questions based on previous answers.

For example, if a user answers yes to a question, the system can then display additional questions regarding the previous answer. If the user answers no to that same question, they would not be asked the additional questions. Read more about conditional questions here.

Example questions from Admin side: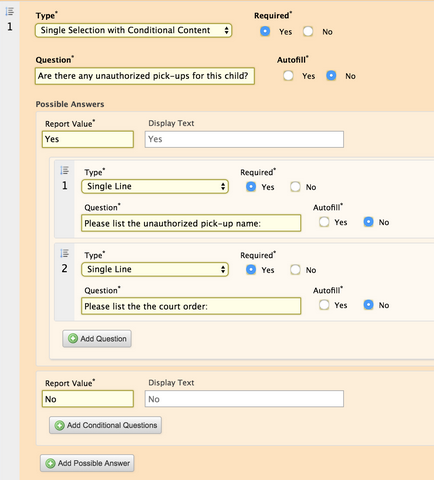 Example of conditional questions from the public side: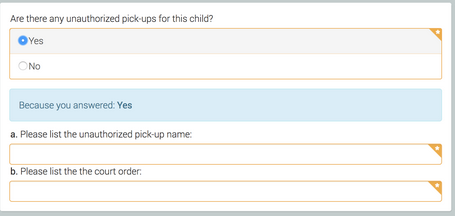 Quickly Approve Drop-in Days or Non-School Days
When approving drop-in days or non-school days from the pending list views, admins can add the Contract State and/or Contract Tags columns to their view. This will allow admins to quickly identify pending contracts for their programs, and approve days for active contracts only.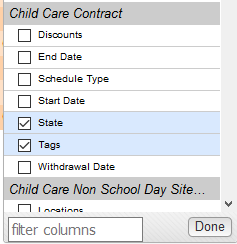 Add Comments and Send an Email when Withdrawing a Child Care Contract
When withdrawing a Child Care Contract, add a message or comment regarding the withdrawal as well as send an email, with the message, to the account owners.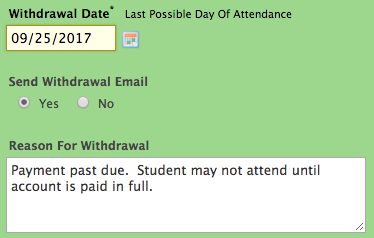 Online URLs
Add the online URL column to Course, Course Sections, Course Categories, Child Care Program, Child Care Sites, Child Care Non-school Day Sites, Complex and Building List Views to easily gather online registration links in one report.

User Permissions for Online Pages
Edit and Delete User Permissions for Online Pages has been added to User Permissions. Any User Permission group that previously had access to Edit System Preferences has automatically been given permission to Edit and Delete Online Pages.
System -> System Preferences -> select and MODIFY, scroll down to Online Pages



Course Section Price Options
When adding multiple prices to course sections, admins can now control the order the price appears on the public side by hovering over the number to the left of the price to be moved.  When the four-way arrow appears, drag the price up or down.  The price listed at the top is the default.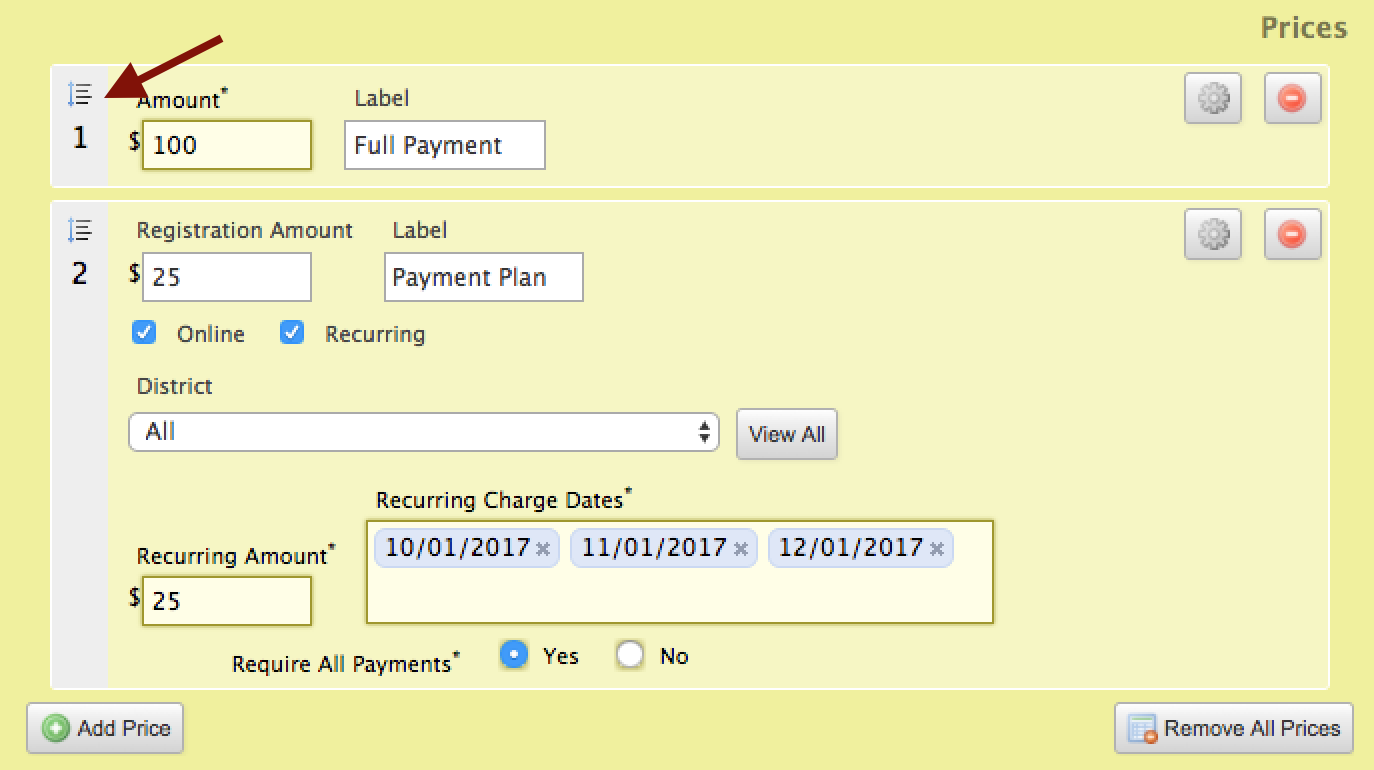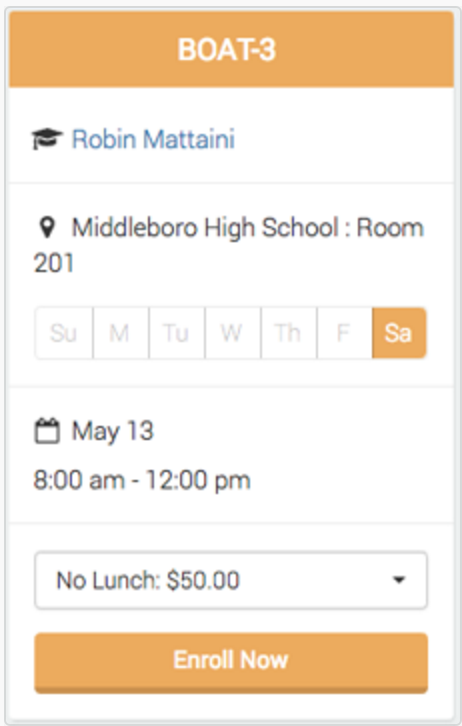 Questions for Facilities
The ability to add questions and questions templates to Facility Buildings and Rooms is one of the popular features within the Eleyo Facilities module. 
When questions are added to a building or room, any time that building or room is added to a request, the system will display the question (both admin side and public side). If the system requires an answer, a user on the public side may not proceed without answering. 
Examples for using this feature:
'Do you need any equipment?' or, many districts want to require a user enter # of participants. 

Parent-side Annual Reports
When logged in, users can filter to and download a PDF to all payments, invoices and/or enrollments for a full year by selecting the View All Activity button underneath their recent payments list on the public side Dashboard.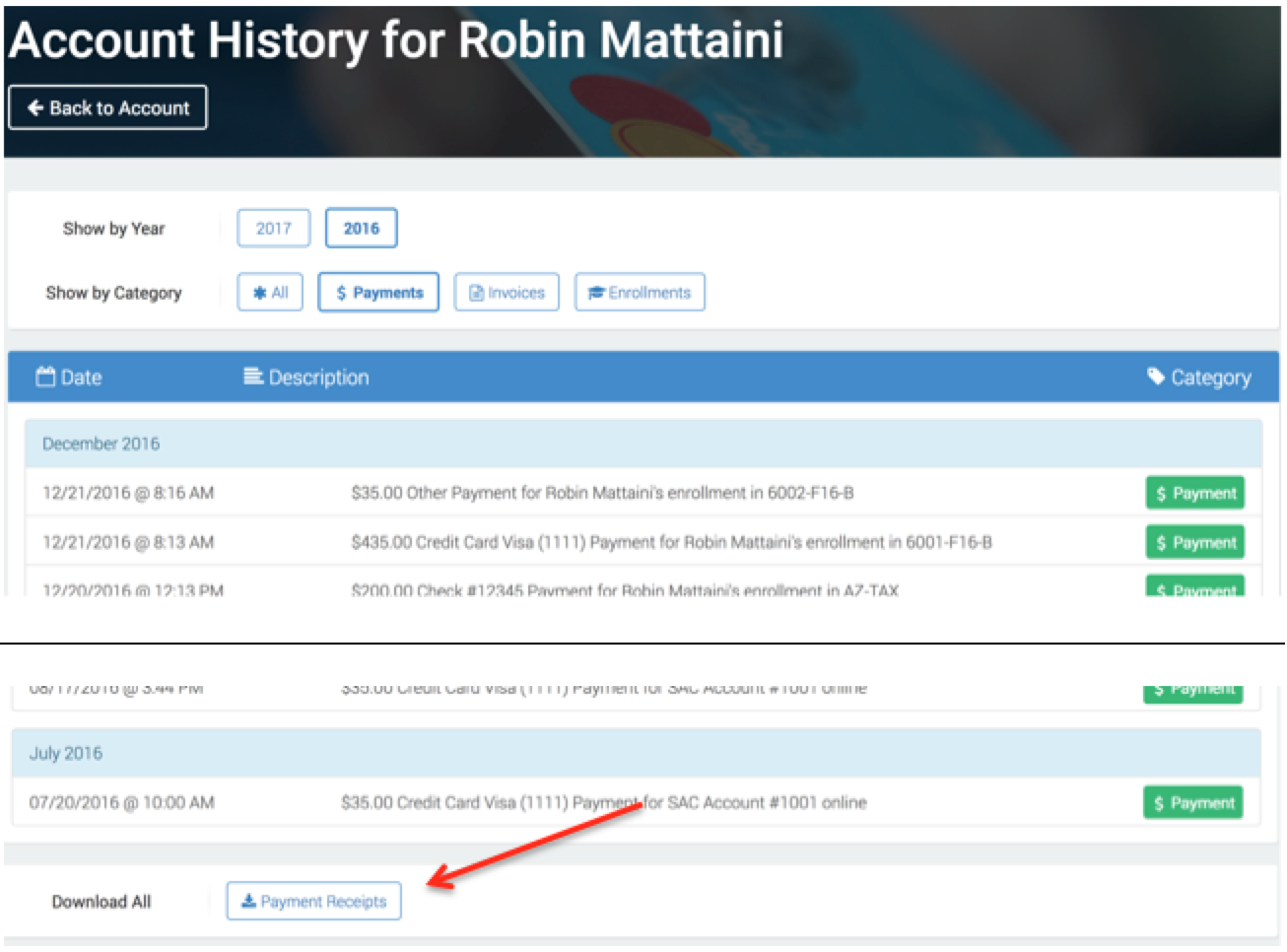 Child Care Tax Statements
Child Care program descriptions appear on receipts and tax statements for the program.  Use the Short Description field in Child Care -> Programs -> (select and modify) to edit the text.  If no text is listed within the Short Description field, the system will default to the Long Description field.

Admin side Short Description field for a Child Care Program:




Portion of emailed receipt displaying the program description: