Follow the below steps to run Mass Invoices in Facilities.
Point to Facilities.
Select Mass invoices.
Select Create Mass Invoice.
Select date range, due date and Facility Request Tags to run invoicing.
Select whether to email paperless Facility Accounts.
Select Generate Invoices.
NOTE: Facility Accounts may be set to Paperless by browsing to Facilities -> Accounts, select the account and MODIFY ACCOUNT.  When a Facility Account is set to paperless, a notice that the invoice is ready to be viewed is sent to the Billing Contact for an individual Facility Request.  If no Billing Contact is listed, the email notification will be sent to the main contact for the Facility Request.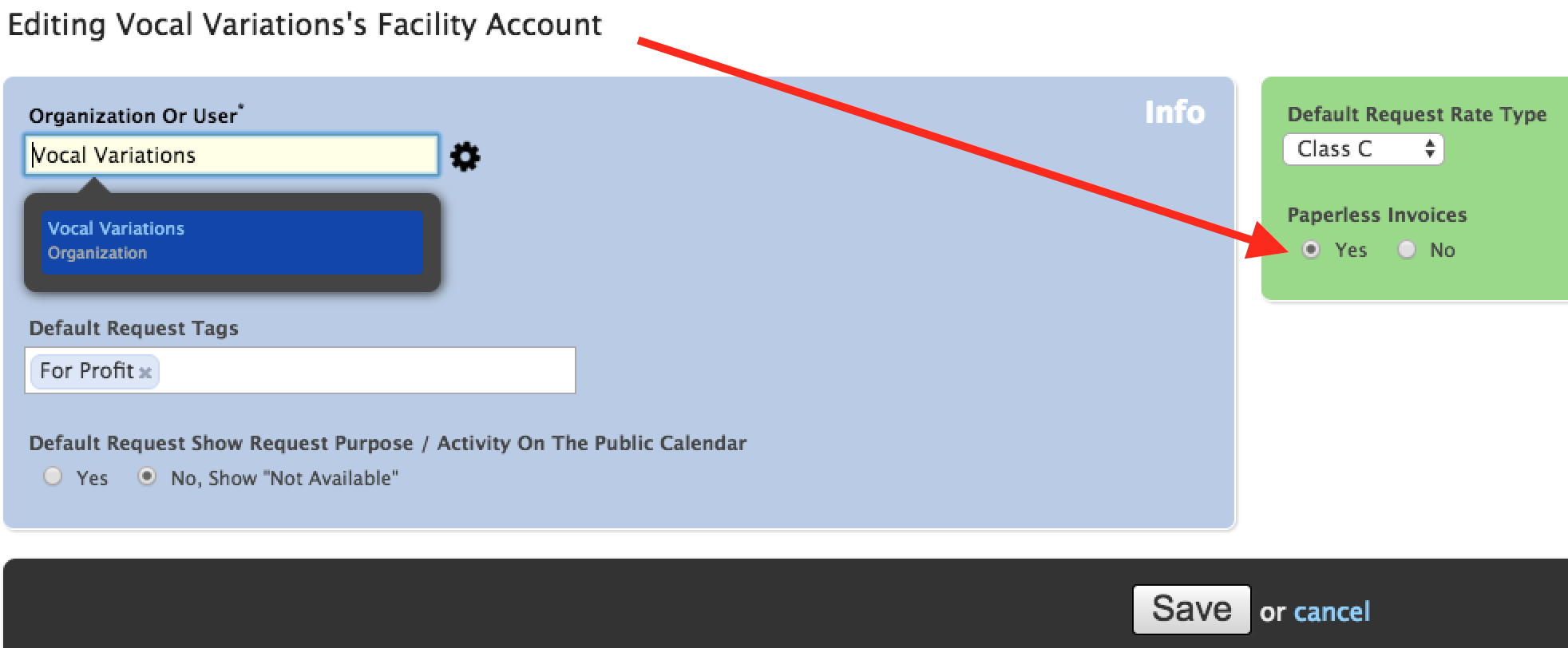 Facility Accounts may also set their accounts to paperless when logged into the public side.