Electronic payments may be accepted in the form of a credit card (Visa, MasterCard and Discover) or as an ACH payment.  An ACH payment is an electronic checking or savings account payment.  A user enters the bank routing and account numbers. 
Unlike credit card payments which are immediately authorized or declined, ACH payment confirmations must go through the individual user bank in order to confirm availability of funds.  The United States Federal Reserve rule is that a bank has up to seven (7) days to return an error, such as insufficient funds. 
Because the possibility of insufficient funds or entry error, an ACH payment may be set to pending status in the system indicating payment has not actually been received.  When an ACH payment is not able to be settled, if an email address is associated with the payer, an email is automatically sent indicated there was a problem collecting payment from their account.  The email includes a link for the payer to try the payment again or use another payment method (partial screenshot below).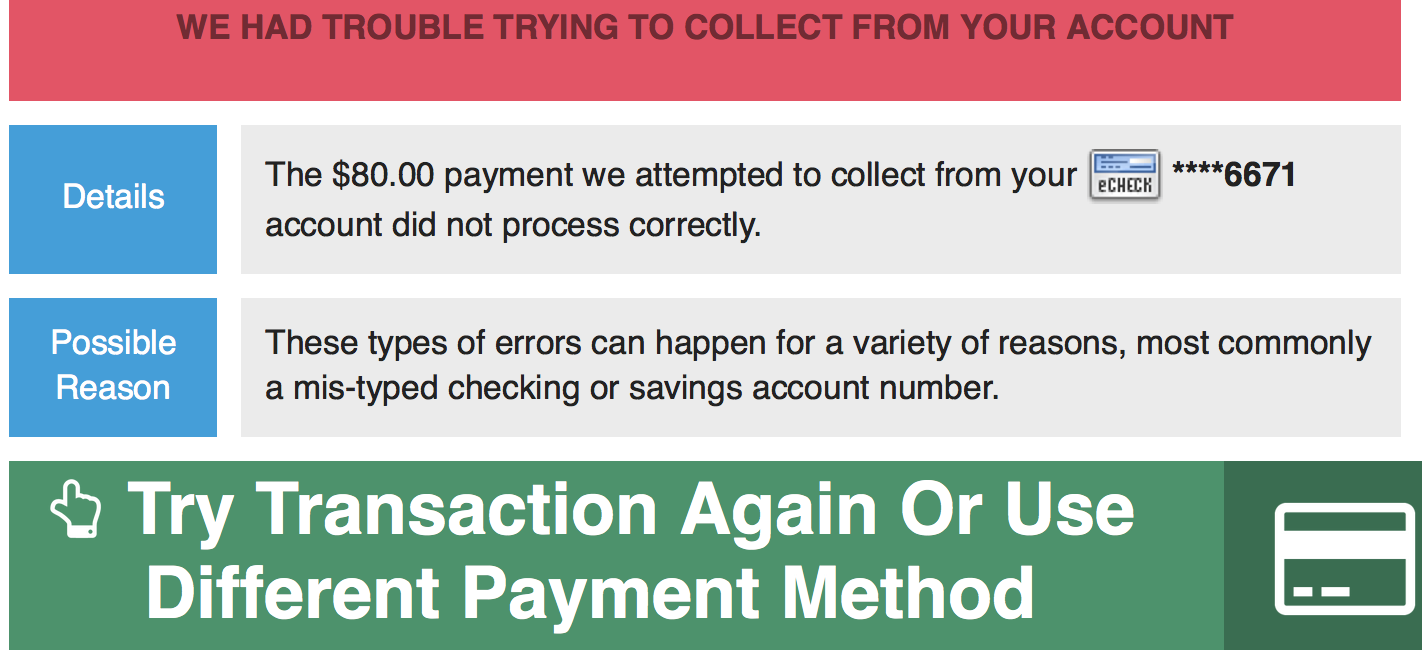 On the Community Ed Administrative Dashboard, a link to a list of ACH Collection Problems is displayed in the Operations section.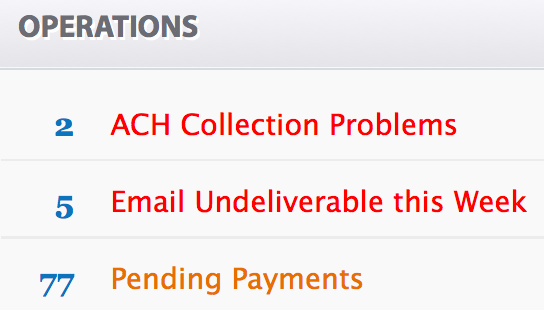 When you view the show page for individual pending payment that was due to an ACH Collection Problem, you will see the reason listed on the yellow Staff 'sticky' note along with the date the return was received by the system.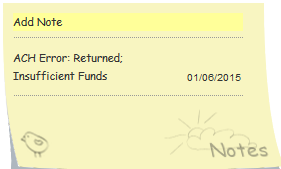 If an Admin User is making the payment from the Admin side of the system, you would use the

button on the pending payment show page to process the payment so it is no longer displaying a pending status.