Before you can add a person or organization as an Instructor for a Course, you must first create the Course with at least one Course Section. Also, the Instructor must exist as a person or organization in the system.
When an Instructor is attached to a Course with a biography, it will look similar to this on the Public side: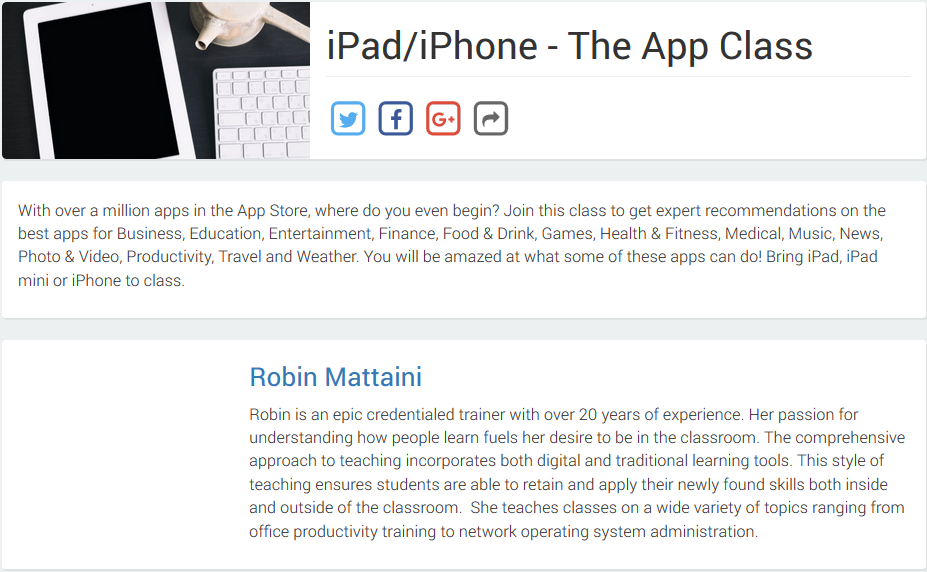 Adding a Person or Organization as an Instructor to a Course Sections:
Point to 

Courses
Select

 

Course Sections
Search for and select the desired Course Section
Select

 

Show Section
Select

 

Add Instructor.
Complete the

 

New Instructor Contract form. Complete the

sections for

Instructor payment details

 

if needed. Note: Any entries in the Additional Terms section will appear at the bottom of Instructor Contracts. Tax ID, Payment Date and Administrative Notes are not displayed on the contract.
Make sure the option for Should Show Online is set for

 

No

 

if you do not want the instructor's biography to appear with the course online. If set to Yes, ensure the Saved Biography reflects the current biography.
Select

 

Create.