From your program's Eleyo site, you can view your full account history, including payments, refunds, invoices, enrollments, and sign in activity.
To view your account history:
1. Navigate to your program's Eleyo site and click Sign In.
The Sign In page is displayed.
2. Sign into your account.
Your Dashboard is displayed.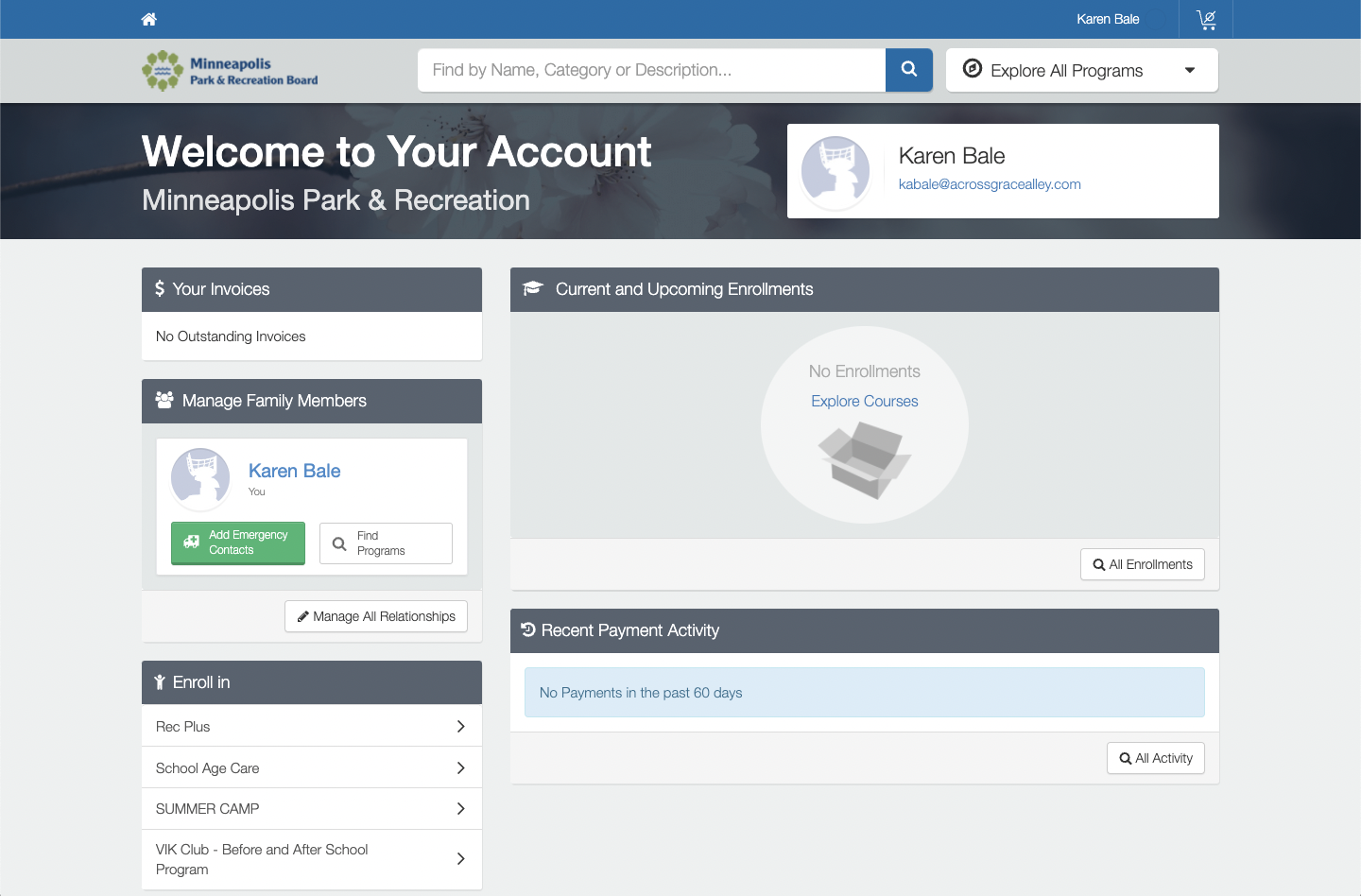 Scroll to "Recent Payment Activity" and click All Activity.

Or scroll to the page footer and click Your History.

Your account history will be displayed.