Quick Pay is a feature within Eleyo that allows you to make a payment on a child care account for another person without being an owner on the Child Care Account.
Using Quick Pay does not give access to the account and you will not be able to view details about the amount that needs to be paid. Additionally, you will not be able to make schedule changes, request drop-in care, or view invoices.
To use Quick Pay you will need the following information from the account holder:
The Eleyo website URL for the district
Child Care Program Name
Child Care Account Number
Child's Last Name
You will also need to create your own profile and login credentials for the district's Eleyo website.
1. Navigate to the district's Eleyo page, and click the Sign In button in the upper-right of the screen.
The Eleyo Sign In Screen is displayed.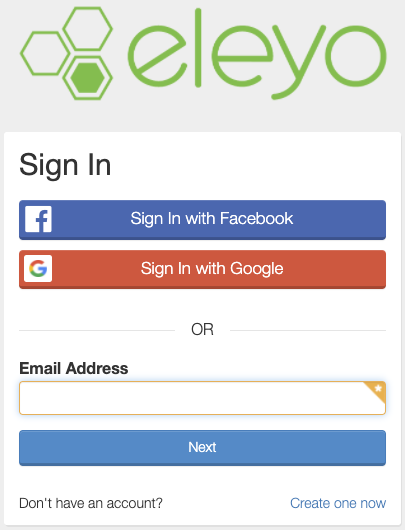 3. In the lower-right, click Create one now.
The Register a New Account page is displayed.
All fields marked with an asterisk (*) are required.
4. In "Account Info", enter your email address and password.
5. In "Your Info", enter your first and last name.
6. Optionally, complete the "Helpful Info" section.
7. In "Contact Info", complete all required fields.
8. Click Create Account to complete your registration.
Your account profile is displayed.
Once you are logged into your account follow these instructions to use Quick Pay:
1. Click the Home icon


2. Click Explore All Programs.
3. Select the name of the child care program.
Quick Pay will be displayed in the pop-out menu.



4. Click Quick Pay.
The Quick Pay screen is displayed.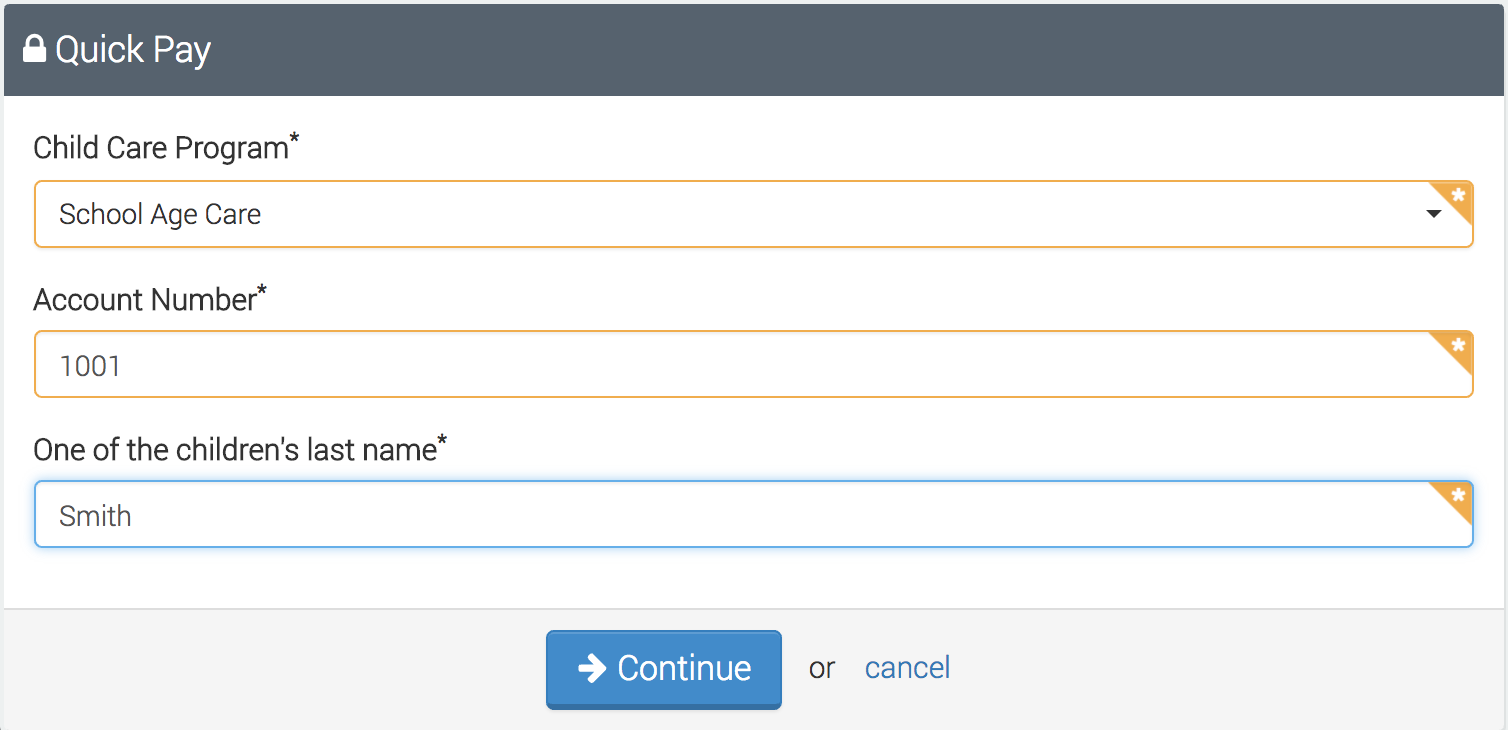 5. Enter the account number and the child's last name.
6. Click Continue.
7. Enter the payment amount.
Optionally, enter a payment note.
8. Click Add to Cart.
Your cart will update with the specified payment.

6. Click Checkout.
You will be brought to the payment screen.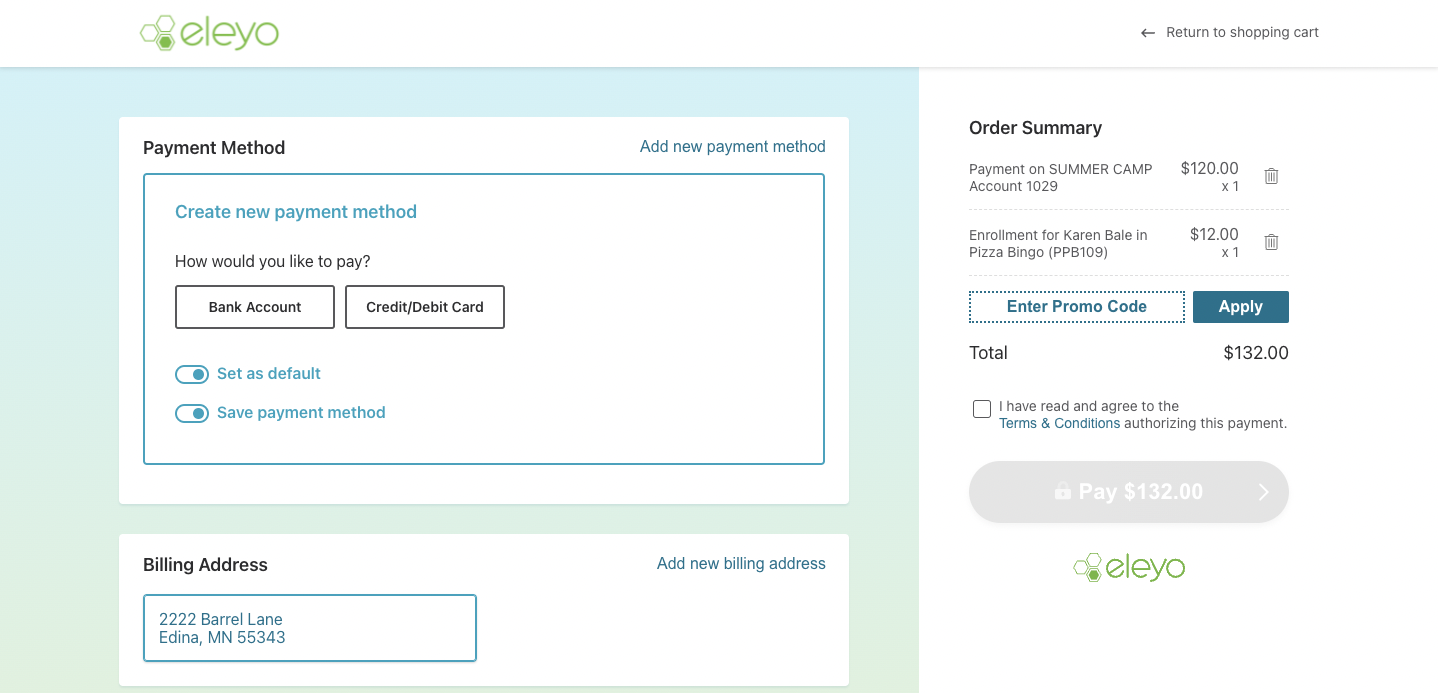 7. Select how you would like to pay by clicking either Bank Account or Credit/Debit Card.
8. Enter your payment information and click Save.
9. Check the box to signify you agree to the Terms & Conditions.
10. Click Pay.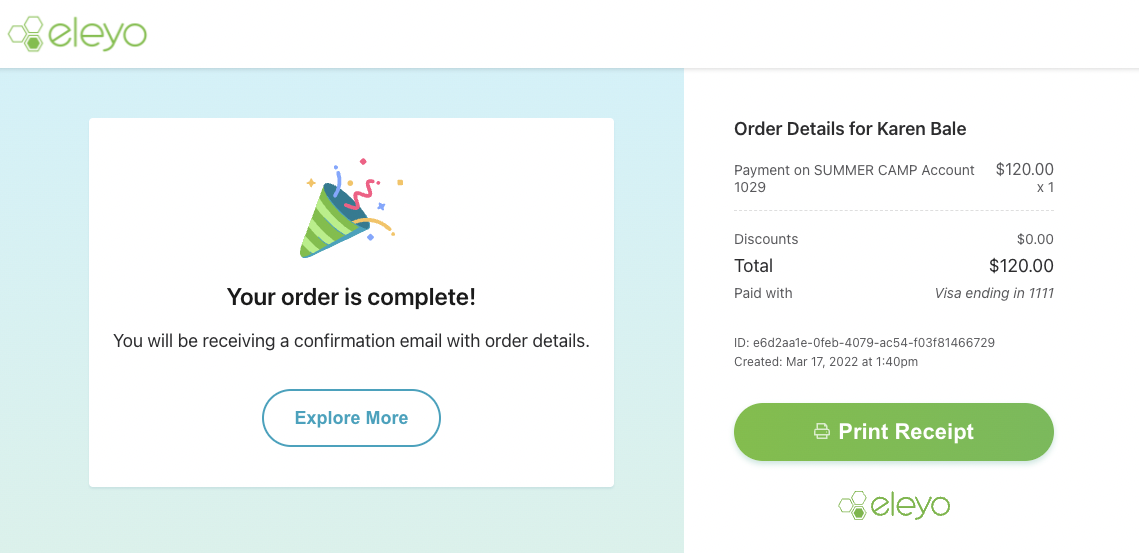 An order complete message is displayed.
The payment is automatically applied to the specified child care account and a receipt is automatically emailed to you. The receipt for any payments can also be found online under the Your History, found in the footer of the page.