Preview Mode allows users to preview sites before they start, including being able to preview the site on days during which no classes are scheduled. To utilize the preview mode the following requirements needs to be met:
The site needs to be scheduled within the next 30-days to be able to preview the site

The site is not scheduled that day

The devices is online and able to communicate with Eleyo
Complete the Task: Launching Preview Mode
Enter On-Site access key

Select desired site from Upcoming Site for Preview Mode section of the site selection screen.

Select Launch Preview Mode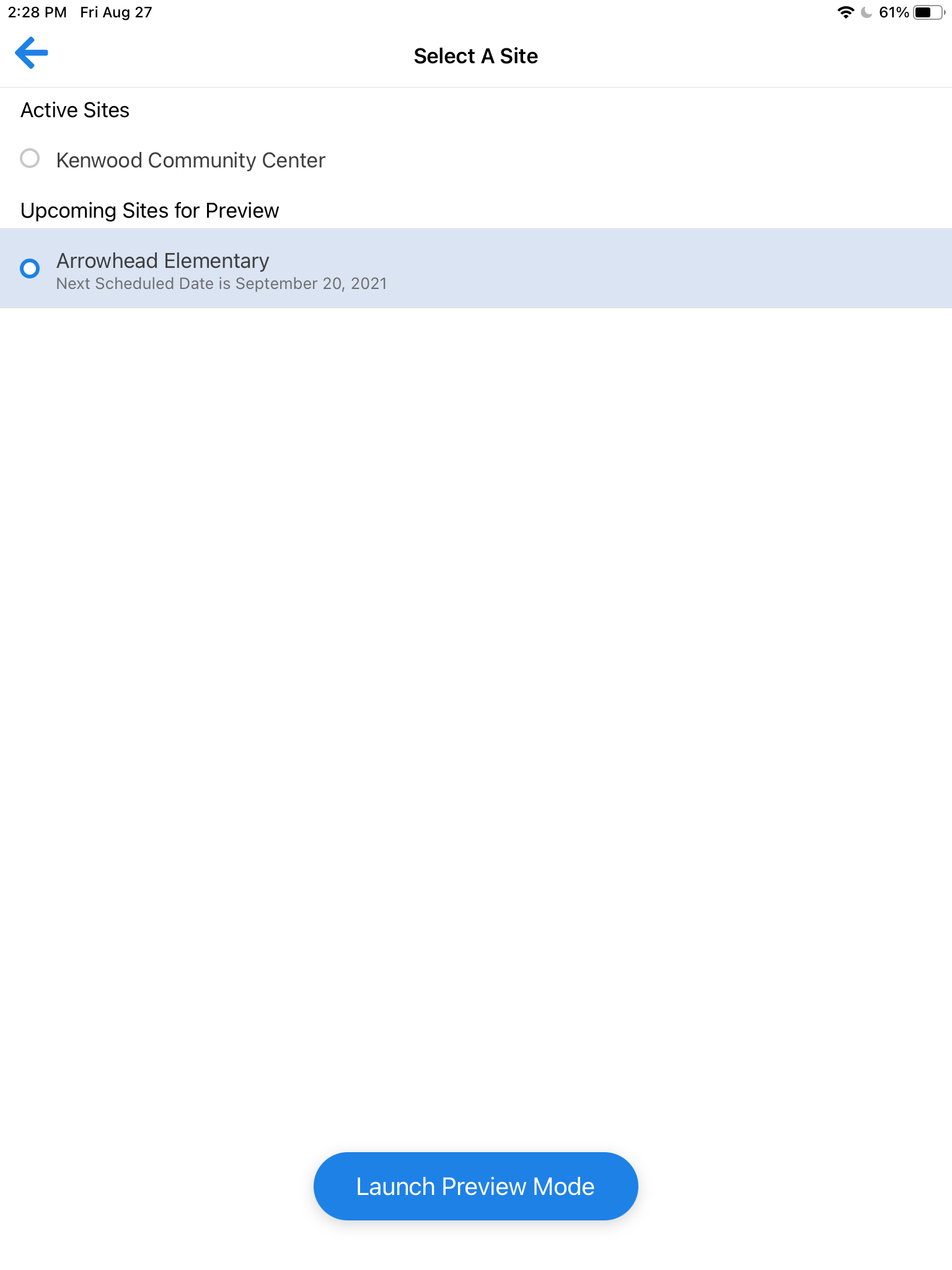 Once in Preview mode users will notice a blue bar at the bottom of the screen indicating they are in preview mode.

Once the user logs into a site using preview mode they will be able to navigate through the app as if the site were active. This includes the following items
Signing children in and out using the various different sign in options
Marking children absent

Adding status updates

Setting message of the day

Assigning locations

Modifying available sections.

Viewing children's show pages

Viewing a child's calendar

Submit questions and comments