To charge a late fee to an account, users need to first create a saved adjustment through the administrative side. Use the following steps to create a new adjustment.
Point to Child Care
Select Adjustments
Select Add Adjustment
Complete the New Child Care Adjustment form.


Choose Fee (to create an item that will add a new charge) or Credit (to create an item that will lower the amount due by that credit amount).

Set Available On-Site to

Yes

if you wish the adjustment to be available on the Child Care Attendance app to be applied by site staff.


Select

Save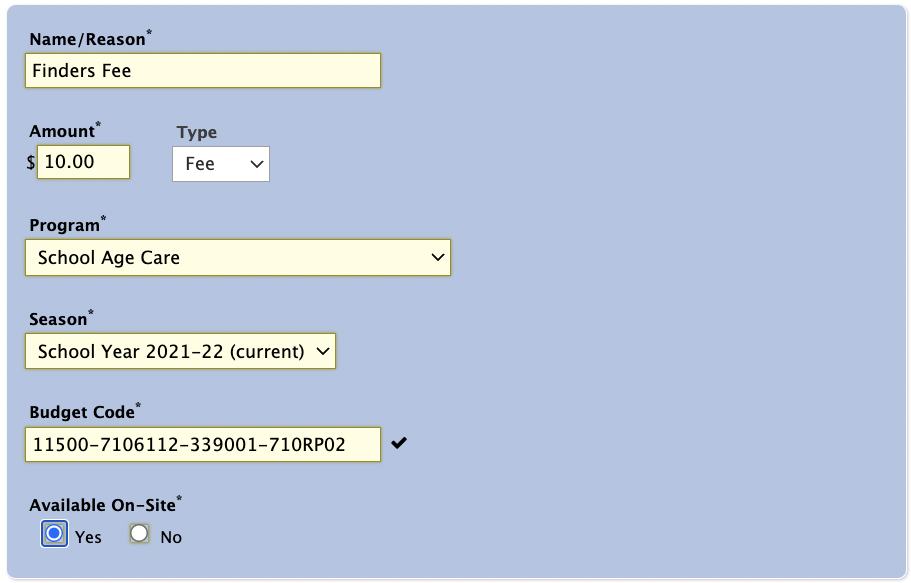 You can find more information on creating saved adjustments here.
Once the save adjustment has been created, your staff can use the following steps to charge the account.
Navigate to the Attendance tab

Select the correct child

Tap Adjustment
Select Adjustment option
Tap Add Adjustment